OMS Staff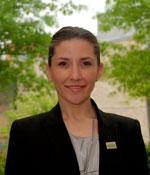 Jennifer Connors
Director of Military Services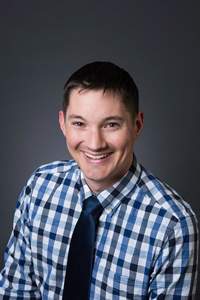 T. Ryan Barnett
Military/Veteran Transition Coordinator
About Us
Our Mission
The mission of the Office of Military Services at Mason is to assist veterans, active duty service members, guardsmen, reservists, and dependents in making a successful transition into the Mason community. Our goal is to help these students in a number of capacities including counseling and advising on benefits, academic and admissions advising, and career transition. Few schools have a dedicated staff to help transition from a military environment to college life and we are proud to be able to assist our students in any way. Below are some of the services we offer. Please use us as your first point of contact at Mason for any of the following:
Advising on Benefits
GI Bill®
Tuition Assistance
Tutorial Assistance
Processes for Using Benefits
Verification of Enrollment
Academic Advising
Career Resources
Psychological Counseling
Student Advocacy
Veteran Orientations
Disability Services
Battle Buddies Program
M.A.P. Staff and Faculty Training (Military Alliance Program)
Located within the Office of Admissions, the Office of Military Services understands personally that the transition to student life can be challenging, yet rewarding. Along with the entire university community, we are grateful to you and your family members for your service to our country. We are dedicated to providing the services you need to successfully navigate this transition.
If you would like to schedule a time to meet with a Transition Coordinator, please email tbarnet4@gmu.edu or call 703-993-2428.
Military Friendly
Mason has been distinguished as a military friendly school for 2012 - this puts Mason in the top 20% of colleges and universities nationwide. This is our third year in a row being considered one of the most military friendly schools in the country. On top of that Mason is considered a Top 100 public school. Mason is one of the few schools to make both lists. To see Mason's profile on the GI Jobs Military Friendly School click here.
George Mason Military Advisory Board
Click here for information about our Military Advisory Board.
Contact Us
More Information